Ok. This blog has been days in the making. The only thing keeping us is that I've been sick and my partner has been busy. So for the sake of argument, we've devised a top 5 which will start many arguments, but after careful consideration, we thought they were up top. Our criteria involved: consistency, shape, "damn" factor, and popularity with a Nutcheck Video twist... that hidden "gem." So without further a due...
5. RITA G
You may remember her from Kanye West's "Flashing Lights" video. Well you know her name now because I know many of you were thinking... God damn whose ass is that in black and is about to beat Kanye with a shovel? Well this is her name, and don't you forget it.
4. NICOLE "COCO" AUSTIN
Yes Ice-T's wife. Something about her being white and having such a big ass. Her face is butter and botox looking but this is an ass competition. Something intriguing about her backside. Its like she's hiding a mystery under there. Who knows maybe its two midgets under her backside?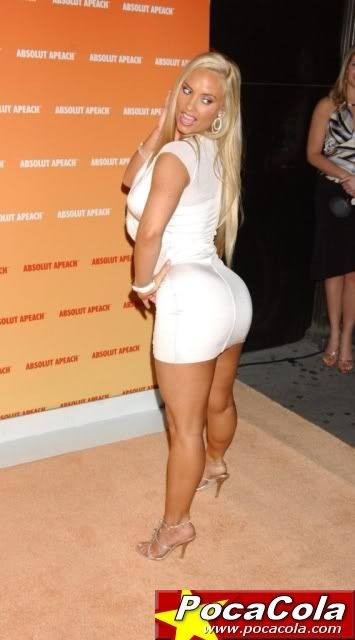 3. JENNIFER LOPEZ
Your timeless booty! She was introduced to us as one of the Fly Girls and made her name in Selena the movie in the 90's. Arguably the best butt in history. Latina bias by me (yes I admit) but everyone knows her ass. What you don't know about her rump is that it is actually 2 Christmas hams hiding under there. And it is enough to feed a small colonized NATION. Ahhhh woooo!
2. VIDA GUERRA
Most popular one at this time. Everyone knows who she is. Personally, I feel that her butterface loses the 1 slot for me, but her derriere is bangin' From magazine covers to music videos, she is everywhere! Right now if we were to play word association and I said but 99 out 100 times people would say "Vida"
1. KIM KARDASHIAN
An unconscious butt! One of those while you're watching TV and she comes on you're like "Damn!" Makes you feel dirty don't ya? Well don't feel bad. Every red blooded male, hell even female has seen her butt and had a dirty thought or two. If you haven't you're either gay or a hater. So shut it. Not as popular as J-Lo in the 90's, but a different type of popularity... One with a sextape. Oh those Kardashian sisters.