Here comes another one of those fabulous countdowns. The NCV crew have devised a list of who we think are the most underrated singers/groups of all time. This list was originally 60, but we cut it by ten. We just really feel these guys don't get the love that they receive from people out there and even some of the mainstream media. Our considerations for this list is amount of hits made, contributions around music in general, and in our mind is just one hit away from being a superstar. So here is the list...
50. Da Brat
We think Da Brat had it going for a certain period in the mid 90's. It is just a shame that she fell out of context when the new century hit.
Sooo...Soooo... Sooo... Funktified!
49. Foreigner
You knew your karaoke parties wouldn't be the same without a hit from this group.
48. Expose
Very underrated group. Point Of No Return was an absolute classic 80's hit.
47. The Scorpions
MACTINO's choice. His reasoning being that after watching his uncle's DVD, he realized that they made a lot of songs he "never knew the artist too"
46. Next
Not only were they hot in the late 90's and early 2000's, but one of their guys RL made one of the most underrated slow jams in our book with A Good Man.
45. Kelly Price
She has a wonderful voice, and actually has made a lot of beautiful music too.
44. Jon B
Someone To Love was the first thing we ever saw him in. He has a period in the 90's where he was a star. Its just too bad his 15 minutes of fame fizzled.
43. James Taylor
Classic guitarist! Lost in the lore of Jimi, Eric Clapton etc
42. James Ingram
One of the most underrated R&B artists out there. His ability to duet with anyone and has that deep soulful voice that can make your evening go just perfectly.
WHAT A SONG!
41. Gang-Starr
We feel this guy is very underrated in a jam packed hip hop game.
40. Case
Multiple singles hits in the the 90's and early 2000's. He has the ability to just blow up in our minds.
39. Air Supply
It was not the 80's without this group. You cannot sing karaoke without them. Their ability to just sing about love and sometimes being hurt can take you through a journey.
38. Warren G
The G funk era was a very underrated time in the rap game. It was lost in the middle of the whole East Coast/West Coast battle. He had a lot of under the radar hits.
37. Third Eye Blind
I first heard this group in the mid 90's and was totally caught by them. How's It Gonna Be was one of my favorite tracks during the 90's. Although they made a few that made the Billboard top 100 list, we just felt they were also one chart topping hit away from stardom.
36. Stone Temple Pilots
During the rock/grunge era in the 90's, we thought this group was right in the cusp of greatness. Just lost in the Pearl Jam, Nirvana lore was this group.
35. Peter Cetera
When he went solo, we felt this dude had some absolute gems. Even his duet work with the ladies was very underrated too.
34. Sheila E
In the 80's, she had some hits that when we looked her up, our jaws dropped in amazement. To us she was lost in the lore of Debbie Gibson, Tiffany and even the Jets.
33. Immature
Very underrated R&B group in the 90's. Its too bad they just ran into other powerhouses like Jodeci, Boyz II Men, All 4 One. But some hitters though.
32. Hi-Five
Too bad Tony Thompson died too soon. But this group had some great R&B sounds.
31. Donnell Jones
He just reminds us of another person on this list, that we will mention further down in their R&B hits.
30. Shanice
Early 90's was her game! She has since made a couple of albums, but the amount of noise she made during the early 90's was unforgettable.
29. Karyn White
She had such a distinct voice to us that made her music videos worth watching and her songs in our ears.
28. Shai
Another 90's group that was overshadowed by the dominance of Boyz II Men and Jodeci.
Lay down and tell me what's on your mind?
27. The Spinners
This group had a couple of very suprisingly delectable jams in the 70's and even the 80's. Plus their famous I'll Be Around has been sampled by so many artists that it keeps their group alive today.
26. SWV
Very underappreciated. The first truly beautiful trio of ladies who took your heart away with their beauty and voices. They were some down ass chicks though too, never making a quite revealing video like most groups today.
25. Bryan Adams
This Canadian has made a few great love songs in our time. Well worthy of an underrated stamp because not a lot of people knew about him.
24. Tony Toni Tone
What a group in the 90's. They had so many hits that has taken over our I-Pods. Truly a timeless group!
23. Mint Condition
Another one of those groups that went under the radar in the 90's. They made some beautiful music
22. Deborah Cox
She beautiful, sexy and has an underrated voice and sound perfect for the NCV
21. Hieroglyphics
Made a lot of noise in the hip hop game. Mostly in the west coast but their flow is absolutely terrific
20. Joe
">
This was who Donnell Jones reminded me of. His jams always stood out in our minds. What a fantastic artist!
19. Talib Kweli
Right now he's blowin' up, but in our minds he's always one of the most underrated rappers out there.
18. Redman
This guy has made a lot of jams during his time. A lot of it once again was overshadowed either by Method Man or just other rappers who got more play in general.
17. Monica
She peaked in our opinion in the mid to late 90's putting out hit after hit.
16. Sade
What a voice! Her slow jams just make me want to relax and fall asleep during a nice evening.
15. 112
This group was out there in an era where a lot of these R&B groups were making a return.
14. Maxwell
His sound is breathtaking. You can't have an R&B mix without any one of his songs.
13. Mya
She is one of those artists that we all knew about but seemed like she just made hits just to get by. To us she was one of those who was just one smash away from stardom.
12. Hall and Oates
Classic group! Their sound compliments them. Plus I kill Sarah Smile on the karaoke.
11. Musiq Soulchild
An R&B gem! Everything about him is gold to us. His music, his lyrics and his harmony.
10. Jagged Edge
In our opinion they brought back the classic R&B group that Jodeci left behind. Their songs were truly unforgettable in our minds.
9. Ginuwine
He's the ultimate in many hits but was just lacking that one that puts him through the roof.
8. Xscape
They were our favorite/ultimate R&B underrated group in the 90's. From a Period from the early to late 90's where they dominated!
7. Tamia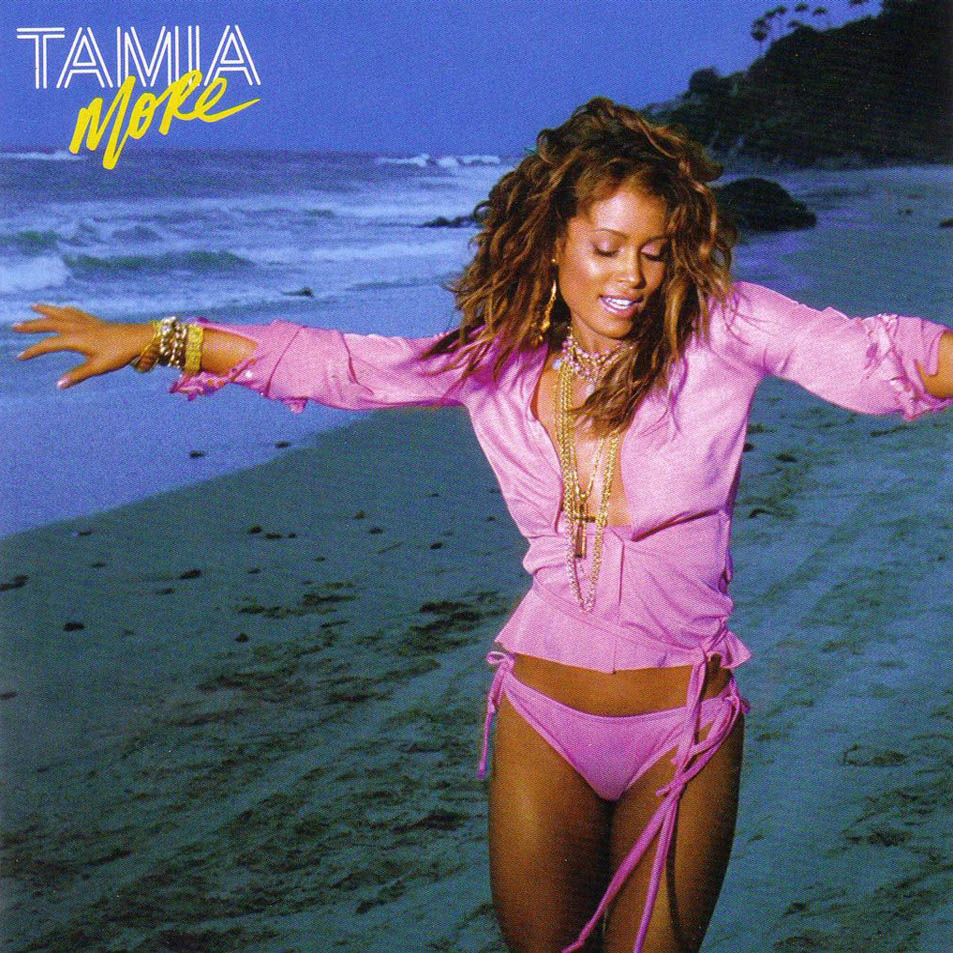 Our girl has to be in this list. Lost in the popularity of Beyonce, Rihanna, Mariah Carey etc was our favorite underrated star. Love ya baby!
Everyone go ahead and stop the countdown so you can watch.
6. The Cure
Set the tone for all emo bands!
5. The Roots
They are standards in our opinion on a versatile group. Hip hop, rock and roll and just being able to change things up.
4. The Stylistics
This group influenced a lot of artists and used a lot of their sounds in their music.
3. Weezer
This group was lost in the lore of Blink 182, Smashing Pumpkins, Matchbox 20, Hootie and Blowfish as one who made such a great impact in rock in the 90's.
A shoutout to our homies The Legion Of Doom and their classic Rockband version of Say It Ain't So
2. Kool and the Gang
Your parties are not the same without their sounds. Plus there are numerous artists that have sampled their magic and have succeeded.
1. El Debarge
The Ultimate in Underrated. Take a minute to think back to when you were listening to the radio and a song pops on and you didn't know the artist. Well that's how we all felt and El Debarge was the artist on a majority of those songs.