The countdown continues...
60. Tender Love: Force MD
A very underrated slow jam in our opinions. This was such a sweet melody that always brought us back to listening to Sunday Night Slow Jams because this song would always come on.
59. Cherish: Kool and the Gang
This group made so many wonderful jams that we couldn't fit all of them in this countdown, but this secondary hit was a mainstay in a few wedding albums.
58. Like A Virgin: Madonna
We pretty much think Madonna was pretty overrated in the 80's but for the sake of the countdown, but we may as well put a song made by her that put her on the map.
57. The Promise: When In Rome
Another one hit wonder makes the list. It may come of as a cheezy song but it was actually a quality song in our minds.
56. Walk Like An Egyptian: The Bangles
The Bangles was such a popular group in the 80's that it sparked a trend of women groups absolutely dominating music. Plus who didn't do the Egyptian dance???
55. You Got It All: The Jets
The Jets was another group that quietly made some noise in the 80's. This song was our clear cut favorite. Plus we love the classic diner scene in the video.
54. I Wanna Know What Love Is: Foreigner
Another solid tune. Foreigner once again came through quietly in an era where lots of people made noise. Love this song!
53. Can't Fight This Feeling Anymore: REO Speedwagon
This was such a popular song during the 80's. This song would've been higher but REO's popularity fizzled. But still a solid karaoke song nowadays.
52. Sweet Child Of Mine: Guns and Roses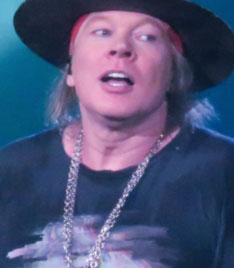 Our clear favorite G&R song. This song has been redone so many times, but Guns and Roses' way was clearly the best!
51. Another Day In Paradise: Phil Collins
You could not touch Phil Collins in the 80's. Sheer brilliance and dominance at the time. Whether solo or with his crew, you can never go wrong.
50. I've Had The Time Of My Life: Bill Medley and Jennifer Warnes
The classic dance scene from Dirty Dancing. Yes it is that song. You know part of you wanted to act the Swayze dance where he lifts the lady in the air. Admit it.
49. Rock You Like A Hurricane: The Scorpions
Such a rockin' jam. It always is on my list of rock and roll songs I can workout too. The chorus just gets me everytime! Here I am... Rock you like a Hurricane!
48. The Message: Grandmaster Flash and the Furious Five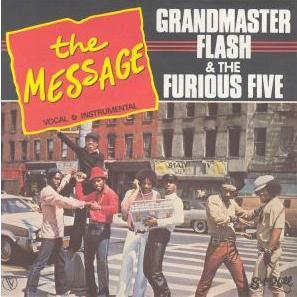 No its not Diddy. The original beat was made by these guys. Such a classic tune. We can easily listen to this song anyday!
47. You're The Best Around: Joe Esposito
Karate Kid theme. Its our favorite movie! And this song always reminded me of when Daniel Laruso defeated the Cobra Kai.
46. Addicted To Love: Robert Palmer
This music video was memorable. The girls in this video were obscure weird and wore hella makeup. Might as well face it, we're addicted to this song.
45. Saturday Love: Cherelle

It felt like the 70's but this song was all 80's. One of those hidden gems that no one knew about.
44. Dr. Feelgood: Motley Crue
One of the most popular rock songs in the 80's. Motley Crue put themselves on the map with this jam and cemented their legacy as one of the best during the decade.
43. Push It: Salt and Pepa
This song revolutionized female rap with Salt N Pepa leading the way. This was such a sexually explicit song that at time was considered vulgar. We do love it though.
42. Shower Me With Your Love: Surface
A favorite slow jam of MACTINO. He had to make sure this song made this countdown. What better title for someone searching for love than this?
41. Always: Atlantic Starr
This song was arguably one of the best slow songs in the 80's. Everyone knows the lyrics, hell even danced it in their wedding. But one thing is for certain. Everyone can and will always love this song